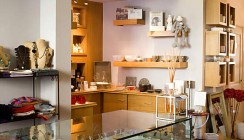 The home decoration boutique in the Perche
On the ground floor, facing the village square, the home decoration boutique offers a wide choice of gifts, furniture, sofas, lamps, clothes, designer jewelery, bags and small leather goods, etc.
All furniture from the tea room and the suites can be sold and ordered in the colors and textures you wish.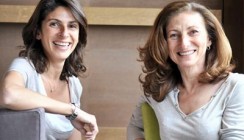 Interior decoration advice
Our interior decorators are available by appointment, for any interior decorating, restoration and interior design advice. They'll guide you through your future renovation work or interior decoration.
You'll also be able to take advantage of our complete material and fabric library.
We've developed a thorough knowledge and expertise in designing luxury hotels for small and medium structures. Small and medium high end hotels allow us to work and design the available space as a unique and original unit and to include customisation thus meeting everyone's expectations. From the Haussmanian appartment to the Loft or artist's studio, as well as "hôtel particulier", traditional houses and old traditional buildings.
We can show you some of the work we've done for hotels and private customers, from very modern design to restoring old houses.